By Matthew Santamaria (msantamaria@hdsa.org)
NOTE: The following story discusses the topic of suicide.  If you are feeling suicidal or have suicidal thoughts, visit the National Suicide Prevention Lifeline or call 988.
Originally from Ohio, current Texas resident Susan Poythress learned about Huntington's disease (HD) at 10-years-old.
HD is a fatal genetic disorder that causes the progressive breakdown of nerve cells in the brain. It deteriorates a person's physical and mental abilities during their prime working years and has no cure.
"My grandfather was a chemist at Ohio State University and worked for the US government," said Susan. "He thought that his HD symptoms were work-related because of the chemicals that he was working with."
The symptoms of HD are described as having ALS, Parkinson's and Alzheimer's – simultaneously. Symptoms include personality changes, mood swings, depression, forgetfulness, impaired judgment, unsteady gait, involuntary movements, slurred speech, difficulty in swallowing, and significant weight loss.
Her grandfather had five children including Susan's father. Her grandfather's symptoms progressed to the point where he was lying on the floor alone for three days before passing away.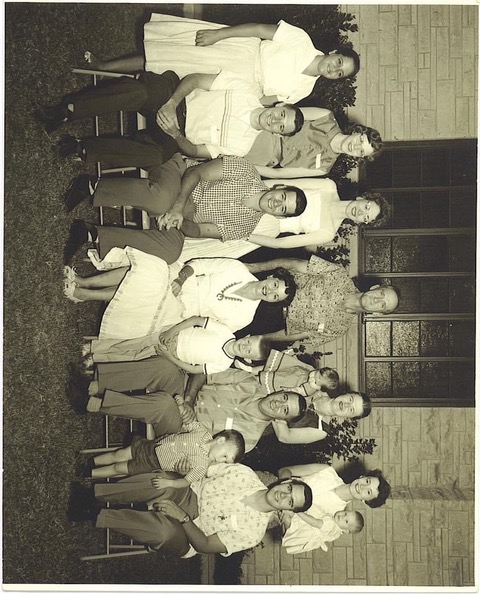 However, the family's HD battle was not over. Every child of a parent with HD has a 50/50 chance of inheriting the faulty gene. All of his children were now at risk. Susan's uncle was about 33-years-old when he informed the family that he tested positive for HD.
"My grandmother explained to my aunt not to say anything about HD and promised her to do this," Susan explains.
Susan's father would have three children, including Susan. According to Susan, she remembers teasing her father about tapping his fingers at the dinner table as she didn't know this was a sign of HD. Then, her father sat her down in their playroom and explained the HD risk to her.
"At a young age, I was intellectual and wanted to learn more about genetics," said Susan. "My sisters would have meetings upstairs to discuss how to take care of their father."
Luckily, Susan's father would qualify for disability benefits. Applying for disability benefits is a necessity for most HD families, but the disability process is often complicated and overwhelming, whether it is a Social Security disability or a private disability. To learn more,
click here
"Part of the difficulty with the disability process is having to come to terms with applying for disability," said Allison Bartlett, HDSA's Senior Manager of Disability Programs. "There is always fear and concern about the difficulty of the process and how long it will take, but there is also sadness. No one wants to be forced to stop working because of an illness. Every client I have had has said they would keep working if they could. It is okay to be sad and frustrated, that is part of the disability process, but remember that Social Security disability is a benefit that you pay into. If you need SSDI because of an HD diagnosis, you have earned that benefit and no one should feel bad about taking it."
Her father's benefits helped their family keep their house and the entire family supported one another during this difficult time. When her mother would go to work, Susan and her sisters would be the main caregivers for their father.
Susan had to grow up quickly in life. They would prepare meals and help their father to the bathroom. His main symptoms included chorea, swallowing, and trouble speaking, but never developed the mental symptoms of HD.
"My father was teased by other kids for his involuntary movements thinking that he was drunk but I spoke up for him," said Susan.
When Susan would go to school, she would be nervous when she heard sirens because she always thought it was for her father as her house was close to the school. However, when Susan was 22-years-old, her father was hospitalized for two weeks and later passed away.
As for Susan, she attended community college and graduated with a career focus in Veterinarian nursing. She would later move to Michigan and then Texas, where she currently resides.
Susan would fall in love and got married in 1982. Her family story brought her husband to tears when she first told him how the disease impacted her family. Now with a husband, Susan thought about her future and building a family of her own. Although Susan made a pact with her sisters to not have children, Susan really wanted to have children of her own.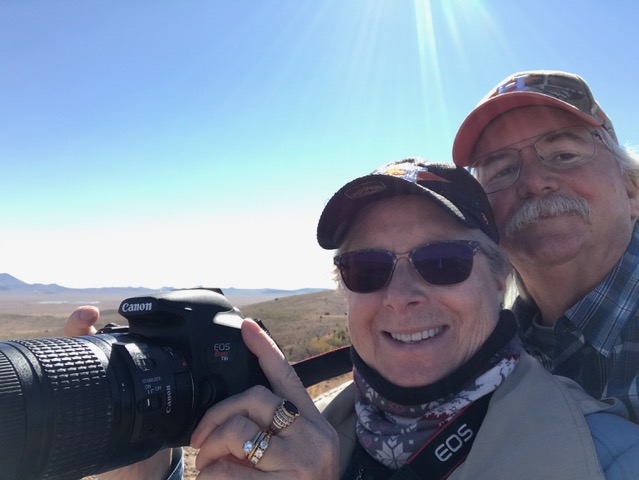 "I was inspired after my father was in one of my dreams and would later have a daughter," Susan explains.
In 1995, one of her sisters tested positive for the gene that causes HD. That next year, Susan started to think more about the risk of potentially passing on the HD gene but was concerned about the longevity of her life if she had HD.
"I wanted to be the perfect parent and spend every moment with my daughter because I did not know how much time I had left," said Susan. "I wanted to get a whole lifetime's worth of memories."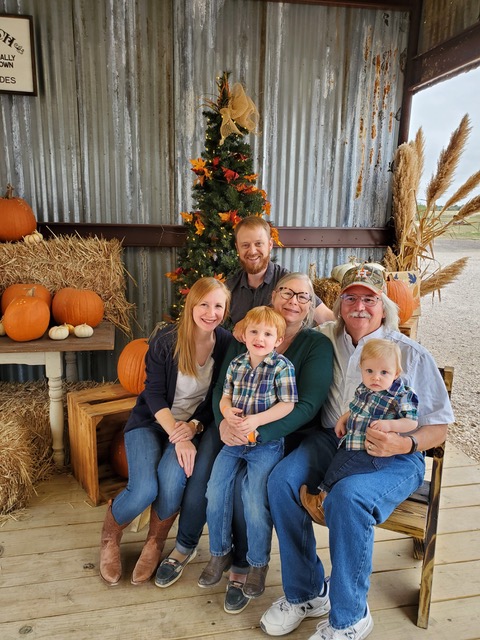 Then, Susan decided to get tested for HD.
The decision to get genetically tested is difficult to make. Each year, 5-10% are tested. It is never the right or wrong decision to be tested. There are people that see no benefit in knowing that they will develop the disease while others want to know in order to make informed choices about their future. It can take up to several weeks to receive your results from the genetic testing center.
Fortunately, Susan tested negative, but her sisters were not as lucky.
In 1999, her sister, that tested positive for HD, was in a coma after a brain aneurysm and she had children that did not know they were at risk for HD. After learning of about their chances of inheriting the gene, the children took the news very hard leading to depression and suicidal thoughts.
Meanwhile, Susan started to notice HD symptoms with another one of her sisters after looking at photos from her wedding. After a conversation with their mother, Susan took her sister to see a neurologist.
"The neurologist was only exposed to HD in college and remembers how horrible he felt for seeing a patient with the mental symptoms they developed," said Susan. "He thought HD was only mental symptoms."
Susan wanted a genetic test for her sister, but the neurologist refused and gave her an MRI instead - which does not give an accurate HD diagnosis. The doctor explained to the family that her MRI came back negative. However, the only way to know if you have HD is through a genetic test - not an MRI. This would create problems with her insurance.
Her sister would then get divorced as she lost her job, and her house and she moved in with her mother. In 2013, their mother passed away from a brain aneurysm.
That same year, Susan convinced her sister to go to the
HDSA Center of Excellence at the Ohio State University
and was officially diagnosed with HD. HDSA Centers of Excellence provide a unique team approach to Huntington's disease care and research. Patients benefit from a 'one-stop shopping' approach to access expert neurologists, psychiatrists, social workers, therapists, counselors, and other professionals who have extensive experience working with families affected by HD and who work collaboratively to help families plan the best HD care program throughout the course of the disease.
​
Her sister would then reunite with her husband in Georgia where he became her main caregiver and she currently goes to the
HDSA Center of Excellence at Emory University
for care.
In 2018, Susan went to her first HDSA Convention and described it as "an uplifting experience".
Susan has a message for the HD Community:

"Stay in the moment. Do not be too hard on yourself.
You don't have to be perfect. Have time for yourself.
It is hard watching someone with HD in your family.
​Let go of expectations and enjoy the now. Nobody is promised tomorrow."
###
Huntington's disease (HD) is a fatal genetic disorder that causes the progressive breakdown of nerve cells in the brain. It deteriorates a person's physical and mental abilities during their prime working years and has no cure. Every child of a parent with HD has a 50/50 chance of inheriting the faulty gene. Today, there are approximately 41,000 symptomatic Americans and more than 200,000 at-risk of inheriting the disease. The symptoms of HD are described as having ALS, Parkinson's and Alzheimer's – simultaneously.
The Huntington's Disease Society of America is the premier nonprofit organization dedicated to improving the lives of everyone affected by HD. From community services and education to advocacy and research, HDSA is the world's leader in providing help for today and hope for tomorrow for people with HD and their families.
HDSA was founded in 1967 by Marjorie Guthrie, the wife of legendary folk singer Woody Guthrie. Woody died from HD complications when he was only 55 years old, but the Guthrie family legacy lives on at HDSA to this day.
To learn more about Huntington's disease and the work of the Huntington's Disease Society of America, visit www.HDSA.org or call 1(800)345-HDSA.
This is a story featuring a personal experience with Huntington's disease. If you would like to have your story told please contact Matthew Santamaria at msantamaria@hdsa.org