By Matthew Santamaria (msantamaria@hdsa.org)
Texas resident Tanja Ward was only 15-years-old when she met her future husband, James. Early on in their relationship, James explained to Tanja that he was at risk of inheriting Huntington's disease (HD).
HD is a fatal genetic disorder that causes the progressive breakdown of nerve cells in the brain. It deteriorates a person's physical and mental abilities during their prime working years and has no cure.
James' father was diagnosed with the gene that causes HD as well as his uncle and two aunts who inherited the gene from their mother. His parents divorced when he was young. His father showed signs of HD while serving in the Army, and while he was able to retire, he struggled with holding onto jobs as a result of his symptoms.
According to Tanja, between 16 and 17-years-old, James thought about suicide because he did not want HD to affect him like it did to his father. If you are feeling suicidal, log on to the
National Suicide Prevention Lifeline
 or call 1-800-273-8255. 
After graduating from high school, James enlisted into the Marine Corps and was described as fearless. He received many awards in the Marine Corps while serving with the Fleet Antiterrorism Security Team Special Forces Company.
They would soon marry and had their first daughter, Taylor. However, before having children, the couple had the discussion with the HD risk. Every child of a parent with HD has a 50/50 chance of inheriting the faulty gene. They decided to have children anyhow, with the hopes that there would one day be a cure.
In 1998, James was out of the Marine Corps. In that same year, the family moved from Virginia to Texas to take care of James' father. While living alone, James' father was arrested multiple times as he appeared drunk while walking because of the involuntary movements related to HD. He was then placed in a nursing home and later passed away after battling pneumonia.
There have been documented cases of people with HD having difficult interactions with law enforcement because their symptoms are misidentified, misunderstood, or mishandled. To read more,
click here
According to Tanja, she noticed different behaviors James was showing inclduing alcoholism and infidelity. The symptoms of HD are described as having ALS, Parkinson's and Alzheimer's – simultaneously. Symptoms include personality changes, mood swings, depression, forgetfulness, impaired judgement, unsteady gait, involuntary movements, slurred speech, difficulty in swallowing, and significant weight loss.
​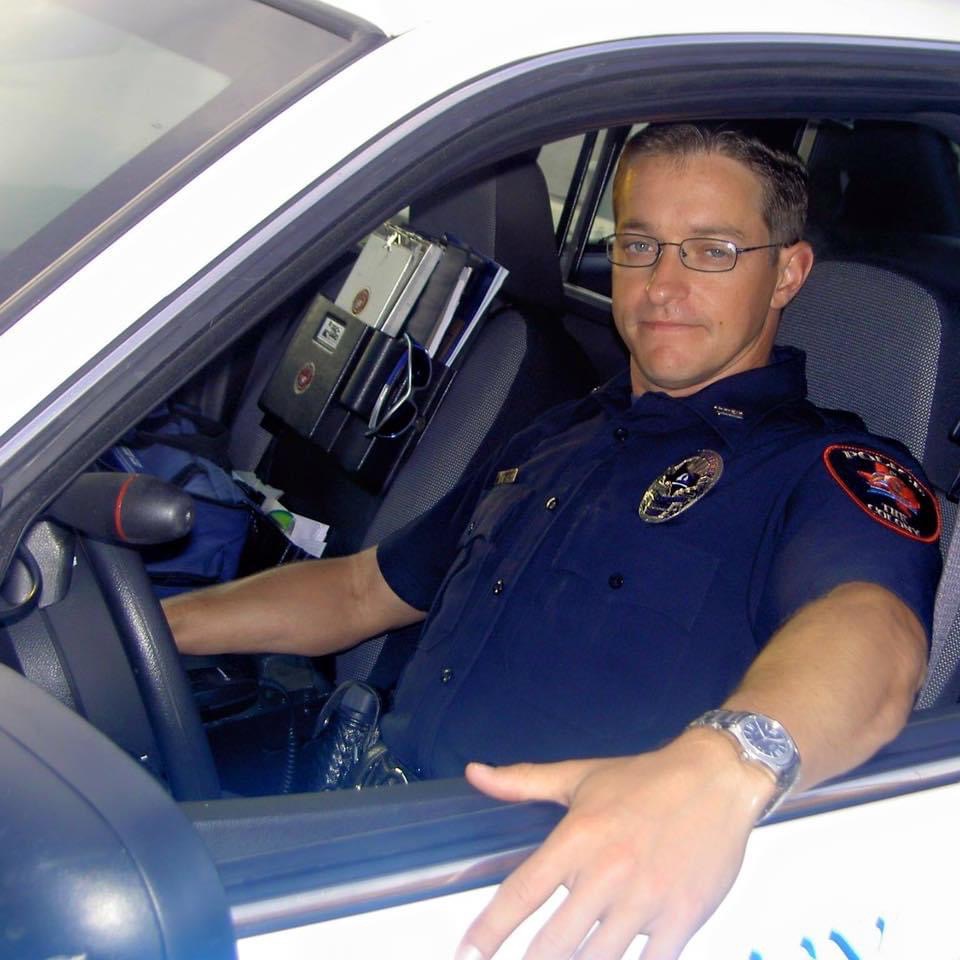 James and Tanja moved to a town north of Dallas, where James worked full-time as a welder before attending the University of North Texas Police Academy. James graduated from the academy as their class president and would then serve as a police officer and detective in The Colony for six years. They had two more daughters while living in the Dallas area, Bailey and Morgan.
By the end of 2009, James started to notice behavioral issues and hand movements after looking at footage in a police car. After a disagreement with the police chief at the time, he resigned. Later that same day, James would spring into action and come to the aid of a person having a heart attack. James played an integral role saving that person's life, however, due to his resignation, he did not receive a Life Saving Award as a police officer. However, James received many other awards and community compliments during his time at the department, such as Officer of the Year and an honor from the MADD North Texas Chapter for writing the most DWI's in the police department on year.
​They would move to Austin to be closer to Tanja's family, but the move was hard on James. He was struggling with identity crisis and his drinking worsened. James would then work briefly as a police officer in Lampasas. While there, he was instrumental in preventing a school shooting in the area. According to Tanja, he was a different person at home then at work as the symptoms were progressing. James suffered in silence and self-medicated with alcohol.
His mood swings increased which caused him to leave his job but eventually found a new one in Williamson County. After a divorce warning, James attempted to stop drinking but would later get a DWI and resigned from his job. Taylor was only 13-years-old when she found the DWI paperwork. Taylor was angry with her father as he made broken promises to her more than once regarding his drinking.
James would then meet with a family doctor to help with his anxiety and depression. He went back to welding but his hand eye coordination was off. He was then tested for HD and tested positive. Tanja would help him get approved for disability.
For a period of time, James would be fine but then a "storm" (as the family called it) would happen. In one specific incident, James broke favorite thing, his guitar, because he could no longer play it.
Because James was a police officer, there were guns in the house. In 2017, James had a breakdown and Tanja's brother had to a take the gun away from him and removed them permanently from the home. In 2018, James was placed in a mental health hospital as his medication had caused dementia. There is still a concern that James may wander away from the home and get lost as other HD affected family members have gone missing.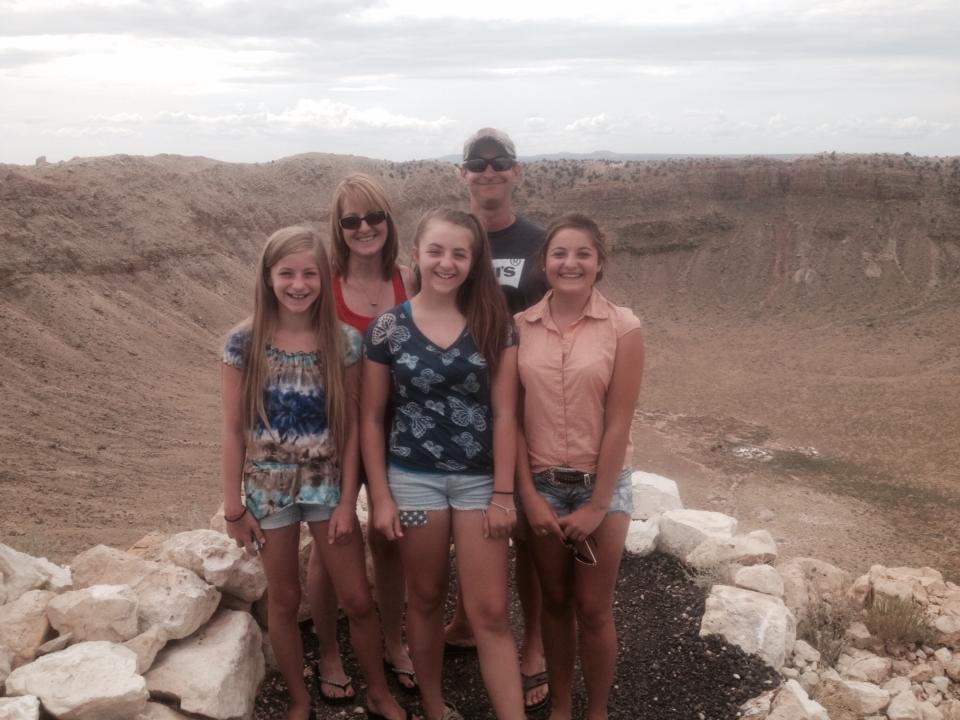 According to Tanja, her children did not ask many questions regarding HD. However, there was a reason for that. Tanja dealt with depression after her mother's death and would also become James' caregiver. Her daughters did not want to add something else to her plate.
Taylor saw many verbal arguments between her parents. There were times that her mother packed their bags and almost left in the middle of the night. At 16-years-old, Taylor talked her father out of suicide. According to Taylor, she used to struggle with relating to others because no one had any idea what she was going through. She misses the times they used to bond over playing video games, lake outings, and family road trips.
Bailey saw the changes in his behavior and was confused by it. While she was growing up, she felt it was a negative atmosphere with his symptoms. As Taylor moved out and Morgan went to college, Bailey has seen the symptoms progress day by day which has made her scared and at times feel alone.
While away at college, Morgan misses James and going home is harder because it sets her back into reality. Morgan wants to have more open conversations about HD and spend as much time with her father as she can. Holidays are especially important to her.
​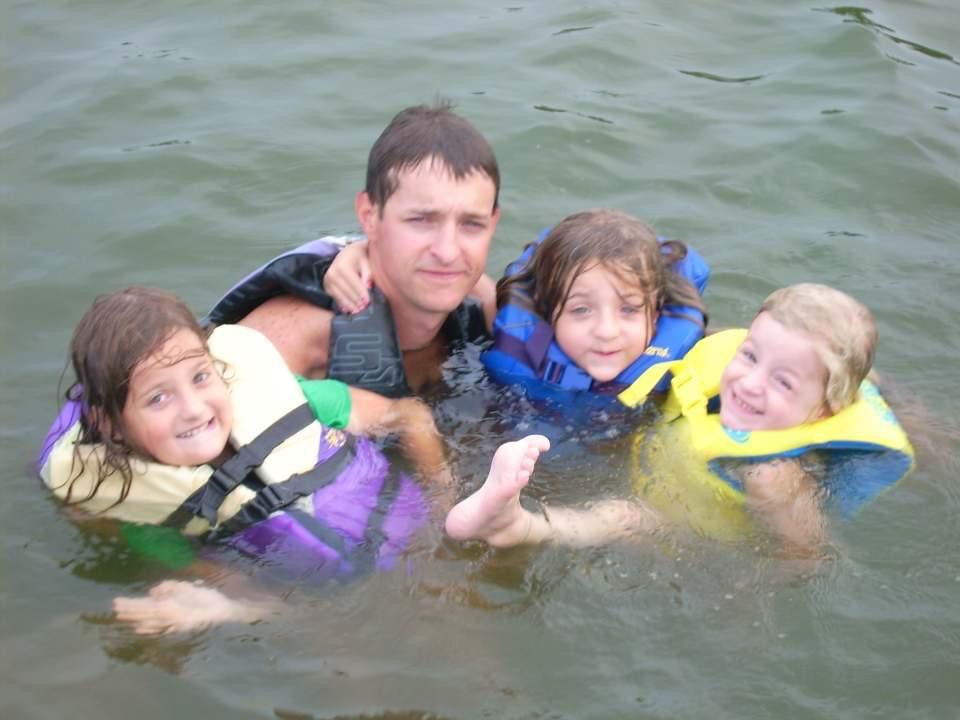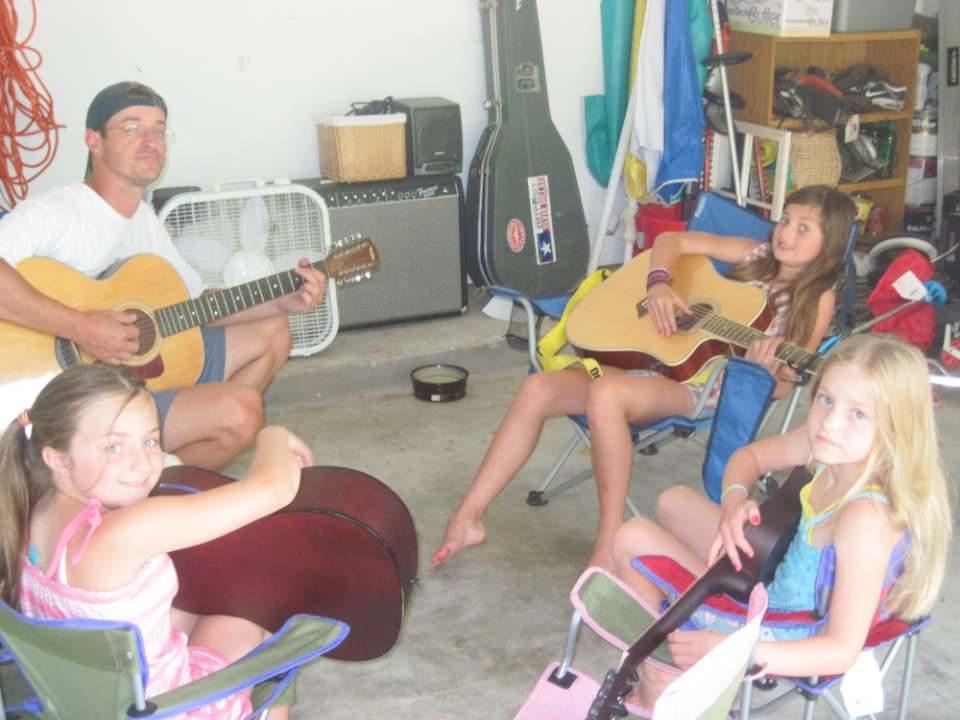 Taylor, Bailey, and Morgan have used humor to deal with HD in their own way. When their father came home from work, they would have a code word which meant the house needed to be clean as he always wanted everything clean and neat. The Ward sisters are close and have been there for each other through the good and bad times. With their father, they have used vision boards to share dreams which has created more of a bonding experience. They have all decided to be tested for HD before having a family of their own.
The decision to get genetically tested is difficult to make. Each year, 5-10% are tested. It is never the right or wrong decision to be tested. There are people that see no benefit in knowing that they will develop the disease while others want to know in order to make informed choices about their future. It can take up to several weeks to receive your results from the genetic testing center.
James has apologized more than once to his daughters as he felt he could have done more for them. According to the Ward sisters, they learned to forgive their father.
"Live like you're running out of time," the Ward sisters explain. "Don't stress about every little thing. Don't sweat the small stuff."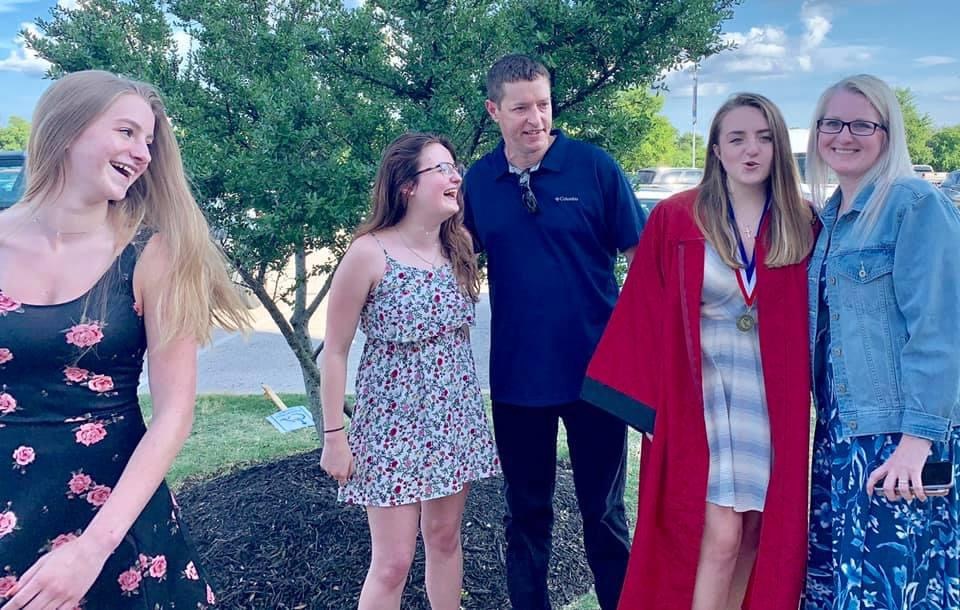 As for James, he has had hospice care since June of 2020. He is receiving the right medications to help him. The Ward family wants to be more open about their HD journey. Tanja wants others to learn from her experience and to know that nobody is alone in any battle you face in life.
​
Tanja has a message for the HD Community:

"Reach out for help. Do not do it alone. Once you ask for help, it gets a lot easier."
###
Huntington's disease (HD) is a fatal genetic disorder that causes the progressive breakdown of nerve cells in the brain. It deteriorates a person's physical and mental abilities during their prime working years and has no cure. Every child of a parent with HD has a 50/50 chance of inheriting the faulty gene. Today, there are approximately 41,000 symptomatic Americans and more than 200,000 at-risk of inheriting the disease. The symptoms of HD are described as having ALS, Parkinson's and Alzheimer's – simultaneously.
The Huntington's Disease Society of America is the premier nonprofit organization dedicated to improving the lives of everyone affected by HD. From community services and education to advocacy and research, HDSA is the world's leader in providing help for today and hope for tomorrow for people with HD and their families.
HDSA was founded in 1967 by Marjorie Guthrie, the wife of legendary folk singer Woody Guthrie. Woody died from HD complications when he was only 55 years old, but the Guthrie family legacy lives on at HDSA to this day.
To learn more about Huntington's disease and the work of the Huntington's Disease Society of America, visit www.HDSA.org or call 1(800)345-HDSA.
​This is a story featuring a personal experience with Huntington's disease. If you would like to have your story told please contact Matthew Santamaria at msantamaria@hdsa.org